Here is your weekly update of Wisconsin Voices Table Partners':
Events and Announcements
WAVE New Voter Outreach
Milwaukee Youth Town Hall Meeting
Our City, Your Vote!
YWCA Madison Racial Justice Summit Program
Milwaukee Riverkeeper Paddle and a Pour
High School Voter Education and Registration Events and Programs
Wisconsin Disability Vote Coalition Survey
Muslim Women United for Peace and
We Are Many United Against Hate – Free Seminar
Race to Lead: Confronting the Nonprofit Racial Leadership Gap
EXPO and The Action Network – Working to Close MSDF
League of Women Voters – Voter Guide and Volunteers Needed
Milwaukee Water Commons – Upcoming Event
The Progressive Media Project – Workshops
Job Opportunities
All Voting is Local is Hiring
Kids Forward is Hiring
Alliance for Climate Education is Hiring
EXPO is Hiring
HRC is Hiring
Wisconsin League of Women Voters is Hiring
Training Tools
---
WAVE New Voter Outreach
During the 2014 mid-term election 44% of Wisconsin women, who were eligible to vote, didn't. And, nationwide, only 1 of 5 eligible young people actually voted. 
This year — with just a few minutes of your time — you can make a big difference in making sure that all the people who care about preventing gun violence get to the polls!
The best thing is, it's easy! In fact, here's everything you'll need to do:
1) Join us on Wednesday (pick the time that's most convenient for you!) to learn how to use our new voter outreach tool.
2) Reach out to your own family and friends…from the comfort of your home…on your own schedule.
3) Let us know how your conversations went.
Will your involvement matter? Absolutely, positively, yes! Because people are motivated to take action, when they are asked to do so by people they know. So, please say you'll help!
What: Voter outreach workshop
When: Wednesday, September 19th –
Pick the time that works best for you: 12:00pm – 12:45pm or 5:30pm – 6:15pm,
Where: 4100 W River Lane, Brown Deer, WI 53209
Hosted by: WAVE Educational Fund
Please join us for a quick training (and snacks and conversations with other awesome gun violence prevention activists) next week Wednesday! Click here to RSVP.
---
Milwaukee Youth Town Hall Meeting
Wednesday, September 26 | 4:30pm – 7:00pm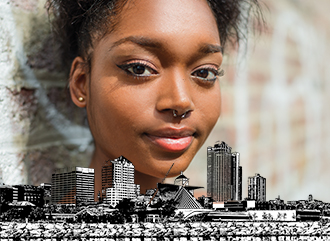 Center Street Library | Community Room | 2727 W. Fond du Lac Avenue | Milwaukee, WI
Make your concerns heard and share your ideas in a youth-moderated gathering joined by local advocates and community members. Join Milwaukee Youth, ages 12-24, to discuss various topics (i.e., incarceration, violence, sex trafficking, homelessness, immigration, and much more).
Register by calling 414-286-3011 or register online here.
Food will be provided.
---
Our City, Your Vote!
JOIN US ON NATIONAL VOTER REGISTRATION DAY FOR LORDE FREDD33'S FINAL MKE SHOW.
FREE FOOD FROM THE TANDEM AND RISE & GRIND
AND SIGN THE VOTER PLEDGE CARD!!!
---
YWCA Madison – Racial Justice Summit Program
Story Slam | October 2, 2018
Around the world, storytelling remains a tried a true practice in many cultures to pass down history, teach important lessons, and share experiences of joy, sorrow, and enlightenment. For the first time ever, YWCA Madison's Racial Justice Summit will gather participants and speakers to tell their true stories in the spirit of this year's theme of Reclaiming Our Stories.
If you are interested in being considered to tell a story at the Story Slam, please fill out this interest form by Friday, September 21st.
Women Against Hate United by Love | October 3, 2018
The art featured at the 2018 Racial Justice Summit is part of a project called Women Against Hate United by Love, a collective project of artists and activists. The artists, Kelly Parks Snider, Rachel Griffin, and Leigh Garcia, worked collaboratively with activists to create a platform for a female-led anti-hate campaign united against bigotry, intolerance, and racism. Visit www.wearewomenagainsthate.org to learn more.
The following are also a part of this Summit Program: Markasa Tucker – Director of African American Roundtable, Tammie Xiong – Executive Director of the Hmong American Women's Association, Christine Neumann-Ortiz – Executive Director of Voces de la Frontera, and Astar Herndon – State Director of 9to5 WI.
---
Milwaukee Riverkeeper Paddle and A Pour
Paddle & A Pour with Milwaukee Kayak Co. 

Monday, September 17, 2018
5:00pm – 9:00pm
Enjoy a guided paddle of the Kinnickinnic River led by a Milwaukee Riverkeeper staff member.  We will be talking about the state of the rivers and points of interest as we go. Following the paddle, we'll also stop at one of the many fantastic riverfront restaurants for a complimentary beer and appetizer. Join us! Click here for additional information.
---
High School Voter Education and Registration Events and Programs
Please RSVP ASAP to the event coordinator identified with each date and shift/s listed below. 
(Signups are on a first come basis.)
You will receive confirmation that you have been signed up for the date (s) and time (s) that you request.

Training or experience with Online Voter Registration (OVR) preferred. 
Friday, Sept. 21

 – 
Washington High School 
(
2525 N. Sherman Blvd
) – (Voting Rights Program and Voter Registration)
Monday, Sept. 24

 – 
Bradley Tech High School
(
700 S. 4th St
.)  – 1 Shift (10 volunteers  needed)
Tuesday, Sept. 25
– SAVE THE DATE – NATIONAL VOTER REGISTRATION DAY
                              Additional high school and community events to be announced.  
Wednesday, Sept 26

 – 
Vincent High School
(
7501 N. Granville Rd
) -2 shifts (Voting Rights presentation + Voter Registration)
Shift 1
– 
8:30AM – 10:00AM
 – 6 volunteers needed |
Shift 2
– 
1:00PM – 2:30PM
 – 6 volunteers needed  |  
RSVP to:  sl1jwalsh@gmail.com
---
Wisconsin Disability Vote Coalition

Did you vote on August 14, 2018? Whether you voted or did not, the Wisconsin Disability Vote Coalition wants to hear from you? Please share your experiences by taking our survey! Your voice counts!
Take our short survey here. The results of this survey will help coalition members and organizations have a clearer picture of what the accessibility issues are for Wisconsin voters with disabilities and how they feel about their voting experiences.
---
Muslim Women United for Peace and We Are Many United Against Hate
Free Seminar
Host: Demystifying Muslims and Islam
When: October 7, 2018
Where: Union South | 1308 W. Dayton, Madison • Varsity Hall (2nd Floor)
Time: 1:30 PM – 3:30 PM • Door Opens 1:00PM
Click here for more information.
---
Race to Lead: Confronting the Nonprofit Racial Leadership Gap
Two energy-charged sessions on Race to Lead and Service and Social Change.
Wednesday, October 24
Morning Session:
8:30am-11:30am | Confronting the Nonprofit Racial Leadership Gap
Marquette University Alumni Memorial Union | 15th & Wells Street (Enter on Wells)
No Charge
Afternoon Session:
1:30pm – 4:30pm | Service and Social Change
Marquette University Sensenbrenner  Hall | 11th & Wisconsin Ave (Enter on Wisconsin)
$30.00 per person
Click here for more information and to register.
---
League of Women Voters – Voter Guide 

The League's fall voter guide is now available. We have information on all the statewide candidates through state assembly. To access the guide, go to vote411.org and enter your address. Click here for something to share with others.
Upcoming Online Voter Registration and Photo ID for Voting Training sessions
All sessions are from 5:00 – 6:30 pm
October 2

 – Villard St. Library
League of Women Voters – Volunteers Needed
Help the League of Women Voters of Wisconsin monitor the Nov 6th election. We are seeking volunteers to be trained as Election Observers and placed in polling places in specific areas around the state. We will do our best to assign you to a location near your home.
For the Nov 6th election we are focusing the Election Observation Program in three areas:
to be sure there is no disenfranchisement
to monitor the voter experience – including registration and showing ID
to track any problems that can be fixed for future elections
You don't need to be a League member to volunteer for this — although we'd love to have you join us! Learn more and sign up to volunteer at: https://my.lwv.org/wisconsin/employment-and-volunteer-opportunities-league
Contact LWV WI Voter Education Coordinator, Eileen Newcomer, at electionobservation@lwvwi.org or (608)256-0827 with questions.
---
Milwaukee Water Commons – Upcoming Event
At RedLine Milwaukee
Exhibition will run through Oct. 6th
We are very excited to sponsor Water Works, an art exhibition that considers what we demand of water and questions whether we adequately care for and celebrate this life-sustaining resource. Curated by our artist-in-residence, Melanie Ariens, this gallery opening and ongoing exhibit is a good reminder of the power that lies at the intersection of environmental activism and art.
---
The Progressive Media Project – Workshops
The Progressive Media Project, with the support of the BRICO Fund, is once again offering six FREE full day op-ed writing workshops this fall throughout WI:
---
All Voting is Local is Hiring
All Voting is Local is looking for full-time and part-time Voting Rights Fellows for September through December 2018.  All Voting is Local works with volunteers, voters and organizations across the state to help voters vote by solving problems before voters get to the polls.  Click here for more information.
Please send resume and cover letter to molly@allvotingislocal.org with your last name and Voting Rights Fellow in the subject line.  Please include whether you are applying for full or part time work. If you are a student, please also include if your prefer to school credit or stipend.  
---
Kids Forward is Hiring

Kids Forward is a statewide child and family research, communications, engagement, and policy advocacy organization. Kids Forward aspires to build the best future possible for every child and every family in Wisconsin—especially children and families of color and those furthest from opportunity.
Kids Forward has an immediate opening for a Policy & Outreach Specialist. Our values drive our hiring process. If you share our values and believe that you can lead in this role, we invite you to apply. Click here for details.
---
Alliance for Climate Education is Hiring

ACE is seeking a Youth Organizer who will work to strengthen and deepen ACE's role and positioning in the Wisconsin climate movement space through coalition-building and partnership development with organizations that share our values and interests in the expansion of renewable energy, the fight for climate justice, and getting out the vote for climate action.
Please apply by emailing your resume and cover letter, including salary requirements, to careers@climateeducation.org, with "Youth Organizer, WI" in the subject line. All your information will be kept confidential according to EEOC guidelines. ACE is an equal opportunity employer and encourages candidates of all racial, ethnic, gender and ability backgrounds to apply.
For complete job description, click here.
---

EXPO is Hiring
EXPO is hiring a Regional Organizer for Southeastern Wisconsin. This is a full-time position. The Regional Organizer will be directly responsible to the EXPO State Director. The #CLOSEmsdf Campaign is a significant part of the ROC Wisconsin Campaign, which aims to cut Wisconsin's correctional population in half, so providing leadership and coordination for the #CLOSEmsdf Campaign will be an important part of this position.
The Regional Organizer will work as part of a team with other EXPO organizers, with JustLeadershipUSA organizers, and with WISDOM organizers. The person will be part of the statewide WISDOM Organizers Table.
Those interested in applying for the position should send a resume and cover letter to WISDOM State Director David Liners at david.liners1@gmail.com.
---
HRC is Hiring 
HRC is hiring temporary field organizers in Wisconsin to work during the Fall 2018 election season – September 4 through November 9. The Temporary Field Organizers will report to the HRC State Director or their designee working in targeted districts in the state to mobilize HRC members and supporters to win elections for our endorsed candidates. The Temporary Field Organizer is a temporary, full-time position ending November 9, 2018.
For full job description and to apply, click
here
.
---
Wisconsin League of Women Voters is Hiring
League of Women Voters is hiring a Communications Manager to focus on internal communications.
The position would be focusing less on social media/pitching reporters/writing releases and more on member communications, customer service, and support for our state and local chapters.
---
Webinars, Trainings and Quizzes
Information provided in this email is non-partisan 501(c)3 allowable.