Here is your weekly update of Wisconsin Voices Table Partners':
Events and Announcements
Budget Action Workshops
Leaders Igniting Transformation – Ballot Bash
League of Women Voters – Voter Registration Training
First Stage Presents – Free Class Day!
Progressive Communicators Academy – Communications Training
Milwaukee Water Commons – Upcoming Events
Wisconsin Conservation Voters – Lobby Day!
Milwaukee Evaluation – Social Justice and Evaluation Conference
Midwest Renew – 30th Anniversary Energy Fair
Job Opportunities
African American Roundtable is Hiring
YWCA is Hiring
State Voices is Hiring
Midwest Academy is Hiring
Milwaukee Riverkeeper – Site Captains Needed
Planned Parenthood of Wisconsin is Hiring
ACLU Wisconsin is Hiring
Doctors for America is Hiring
Citizen Action is Hiring
Voces de la Frontera is Hiring
Public Interest Network is Hiring
Training Tools
---
Budget Action Workshops
---
Leaders Igniting Transformation – Ballot Bash
---
League of Women Voters – Voter Registration Training
Help Eligible Voters with Registration and Voting Information!

Prepare yourself for the upcoming Spring Primary Election on Feb. 19 and Spring General Election on April 2
Learn (or get a refresher) on How to Use the My Vote Online Voter Registration System.
Sign up now for one of the upcoming monthly 

Online Voter Registration and Photo ID for Voting Training Sessions 

 

scheduled for:
Wednesday, April 10, 2019: 5:00pm – 6:30pm

Historic Mitchell Street | 
906 W Mitchell St
Registration is required to insure we have adequate seats and materials.
RSVP  here !
---
First Stage Presents – Free Class Day!
When:  Saturday, March 9, 2019 
Time:  1:00pm, 2:00pm or 3:00pm
Where:  Milwaukee Youth Arts Center | 325 W Walnut St, Milwaukee WI
Join us for an inspiring, fun and fantastic afternoon! Students in grades K-12 can join us for a FREE 30-minute Academy class, followed by a brief presentation and Q & A session.
Learn more about First Stage's Summer Academy, and how students can spend this summer in a positive environment while learning Acting, Musical Theater, Improvisation, and much more! 
Classes will be grouped according to grade level: K-2, 3-4, 5-8 and 9-12.
Click here to sign up!
---
Progressive Communicators Academy – Communications Training

---
Milwaukee Water Commons – Upcoming Events
April 11, 2019 – The Confluence
Learn about progress made in our 6 initiative areas that make up the Water City Agenda.

This event is all about celebrating successes, inviting new leadership and coming together around a plan for Milwaukee's water future.
August 10, 2019 – Cream City Classic
Milwaukee's 2nd annual open river swim!! After last year's success, we can't wait to do this event again. Join us as a swimmer, volunteer, or spectator as we celebrate progress made, promote stewardship and reclaim these waters for all!
For more information, visit:  www.creamcityclassic.org

---
Wisconsin Conservation Voters – Lobby Day!
We're excited to invite you to Conservation Lobby Day 2019. This year's event will take place on March 27th at the Monona Terrace in Madison. Registration begins at 9 a.m, the event starts at 10 a.m. Conservation Lobby Day is our day to make our voices heard at the State Capitol and to share our views on the crucial issues facing conservation in our state.
RSVP here today!
---
Milwaukee Evaluation – Social Justice and Evaluation Conference

Vu Le ("voo lay") is a writer, speaker, vegan, Pisces, and the Executive Director of Rainier Valley Corps, a nonprofit in Seattle that promotes social justice by developing leaders of color, strengthening organizations led by communities of color, and fostering collaboration between diverse communities. Known for his no-BS approach, irreverent sense of humor, and love of unicorns, Vu has been featured in dozens, if not hundreds, of his own blog posts at NonprofitAF.com, formerly nonprofitwithballs.com. We are excited to welcome Vu Le to Wisconsin and hope you can join us for this important event and participation in ongoing discussions around the intersection of social justice and evaluation in the current political, economic, and social context in Wisconsin and beyond.
When: March 15, 2019
Where: Goodman Community Center | 214 Waubesa St. | Madison, WI 53704
Click here to register!
---
Midwest Renew – 30th Anniversary Energy Fair

We feature over 250 free workshops and access to speak with over 200 exhibitors, feature local and organic food, a children's area, solar powered beer, engaging keynote speakers, and more!
For more information, contact:  Greta Ladenthin | 715-592-6595 ext 114 | gretal@midwestrenew.org
---
African American Roundtable is Hiring
The African American Roundtable (AART) is a project of Wisconsin Voices and we envision a 
Wisconsin where everyone has the means, drive, and freedom to fully participate in a just democracy that provides opportunities for all people to thrive. AART exists to improve the quality of life for Wisconsin's African-American community through civic engagement, education, economic development, access to quality and affordable healthcare and community justice by building long-term political capital through issue-based organizing.
The Lead Organizer must have a can-do-attitude and will work with the AART Director in implementing culturally specific strategies for current and future campaigns to improve the quality of life for African Americans in Milwaukee. The work centers around voter engagement and campaigns including, advancing police transformation and violence prevention work. The Lead Organizer is supervised by the AART Director. This position will also work closely with community residents, key community leaders and other stakeholders.
To apply: Please send a cover letter letting us know how you heard about the position and why you are interested in applying along with a resume outlining relevant experience and work history by email with the subject line: Lead Organizer position to markasa@wisconsinvoices.org no later than February 15, 2019. In person or phone inquiries will not be accepted or considered for hire.
---
YWCA is Hiring
YWCA is seeking a Workforce Skills Instructor. The Workforce Skills Instructor will report directly to the Adult Education Manager and will be responsible for the development, delivery, and ongoing refinement of educational activities for adult learners seeking a high school equivalency credential and employment. This is a shared position between two programs offering a unique variety of professional opportunities within high performing YWCA programs.
The position is Full-Time | Exempt | $37,900 annual salary
Please forward your resume to cv@ywcasew.org.
Click here for full job description.
---
State Voices is Hiring
Are you a fundraising expert looking to run a department? Maybe you could be our next Development Director.
Are you a data whiz with VAN expertise? Do you live east of the Mississippi (DC preferred)? Check out our posting for Deputy Director East of Data and Technology.
We have open positions at our tables and a paid internship listed on our careers page as well. State Voices is an excellent place to work, with great benefits, competitive salaries, flexible schedules, and wonderful people. If you think you or any of your contacts would be right for one of these positions, please apply today! We look forward to receiving your materials!
---
Midwest Academy is Hiring
Midwest Academy, one of the leading centers for training social change organizers is looking for an Executive Director. The Executive Director will lead the organization, adapting the curriculum to this changing moment, building on the stellar legacy. In addition to consulting and training in the Midwest Academy's very hands-on/experiential style, the position includes fundraising and organizational outreach. The Director should be experienced in Midwest Academy theory of change, share progressive values and be able to design a program with energy to drive this program into the future.
For full job description, click here.
To apply, please send resume and cover letter addressing why you want to do this work, for this organization, to: Jobs@DemocracyPartners.com
Please include at least three professional references. As a separate attachment, please include any salary range or requirement information.
---
Milwaukee Riverkeeper – Site Captains  Needed!!!
The 24th Annual Milwaukee Riverkeeper Spring Cleanup is a little more than 3 months away, but we are elbow deep in planning! Before registration for your community's local site can open in February, we need to find a few more Site Captains!
When:  April 27, 2019
Time:  9:00am – 12:00 noon
We're looking for Captains for the following locations:
Hank Aaron State Trail: 94th St – 116th St
Lyon's Park
Kinnickinnic Parkway near St. Luke's Medical Center
Lincoln Creek: N 51st St
Rite Hite Family YMCA
If you are interested in becoming a Spring Cleanup Site Captain, please email Cleanup Coordinator, Rose Alvarez at rose@milwaukeeriverkeeper.org for more information!
---
Planned Parenthood of Wisconsin is Hiring

Planned Parenthood of Wisconsin is seeking a Director of Annual Giving and Development Services. The Director of Annual Giving and Development Services is responsible for all aspects of securing annual financial support, including the development of an annual plan comprised of direct mail, mid-level giving program and event strategies, as well as management toward the goals therein. The Director also supervises a team of development services professionals, fostering the growth of best practices in supporting the areas of gift processing, data management, and donor relations.
Click
here
for full job description and to apply.
---
ACLU Wisconsin is Hiring
The ACLU is currently seeking a Development Coordinator to provide top-notch administrative support to all facets of our fundraising program.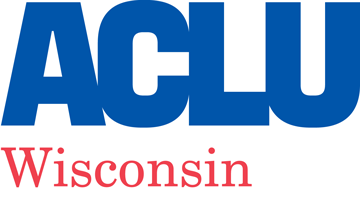 Applicants are not required or expected to provide any current salary and compensation information, or salary history during any phase of the recruitment process. Job candidates may provide salary expectations or request information regarding the salary for the position(s) to which they are applying.
To Apply:
Please submit a resume, a brief cover letter describing your interest in the organizer position, and three references to: hr@aclu-wi.org.
For complete job description, click here.
---

Doctors for America is Hiring
DFA has an immediate opening for the position of Regional Organizer for our Gun Violence Prevention Initiative (GVPI).  DFA is looking for an experience organizer to lead this Initiative to embed doctors in MN and WI in the fight for gun violence reform. The ideal candidate will be passionate about engaging physicians in the fight for gun violence prevention and recruiting a strong diversity of physicians in this fight, and rebuilding DFA's State Chapters in these states.  Fundraising from engaged physicians is an equal priority.
Doctors for America (DFA) is a national grassroots organization that mobilizes thousands of doctors and medical students in all 50 states putting patients over politics to improve the health, welfare, safety, and equality of our patients, community, and nation.  This is OUR Lane too!  Our 10 years of advocacy and education is filled with successes in amplifying the voice of physicians.
For more information, click here.
Please send: resume, cover letter and two writing sample to:  DFA/GVP Regional Organizer – DFAJFGVP@drsforamerica.org
---
Citizen Action is Hiring
Citizen Action of Wisconsin (Citizen Action) is a statewide grassroots democratic organization which develops and implements long term strategies to transform the issue climate, electoralize cutting edge reform, make interim advances, and open new possibilities for realizing the full promise of American life.
Citizen Action is hiring for a Milwaukee Co-Op Organizer, Healthcare Co-Op Organizer, and Northwest Wisconsin Co-Op Organizer. Please click here for more information.
---
Voces de la Frontera is Hiring
Voces de la Frontera is a national leader in the movement for immigrant and worker rights and the largest grassroots Latinx membership organization in Wisconsin. We  are hiring for the Cities for Citizenship position. This position requires someone who can lead and focus on the Cities for Citizenship (C4C) American is Home initiative which promotes U.S. Citizenship for Legal Permanent Residents in Milwaukee, Wisconsin.
To apply submit resume, cover letter and three professional references to Nancy Flores at nancy@vdlf.org.
---
Public Interest Network is Hiring
The Public Interest Network is home to more than 16 organizations, including PIRG, Environment America and the National Environmental Law Center. Each of our groups has its own mission, whether it's environmental litigation, consumer advocacy, research or training new organizers.
As a Donor Development Associate you'll be part of a team that is building people power by deepening the financial and political support of our members. Our Donor Associates are responsible for developing a plan and outreach strategy to broaden the base of support for many groups within the Public Interest Network including Environment America and U.S. PIRG.
For more information, click here.
---
Webinars, Trainings and Quizzes
Information provided in this email is non-partisan 501(c)3 allowable.